Audit consulting services are in accordance with current OSHA Ergonomic Standards, ADA, & ANSI/HFS-100 Principles.
Ergonomic Audits consist of the following components: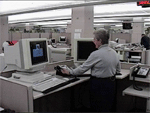 Consultant Observation – reviews each department's environment, workstation layouts, and the biomechanics of the employees while performing their jobs.
Management Interviews – determine management commitment and the level of organization for an ergonomic program.

Medical Management – discusses the company's response procedures concerning employee's complaints, or signs and symptoms of injury.
Ergonomic Awareness – analyzes the company's process for providing ergonomic training to managers, supervisers, and employees.
Analysis and Modification – identifies ergonomic hazards at the workplace, at-risk worker biomechanics, and presents control measures to reduce known hazards.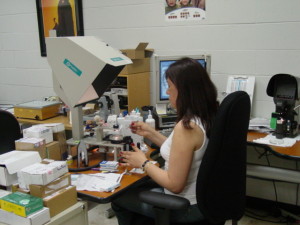 The audit analysis is presented in a Management Report which identifies the strengths and weaknesses of the workplace, and those areas where the facility is not in compliance. Improvements for employee safety and health programs are suggested and corrective ergonomic equipment may be recommended.
On-site Time Schedule: 5 – 8 Hours
(Facility Size and Task Diversification Dependent)
Participants: Management and Ergonomic Team Leaders