Our assessment capabilities: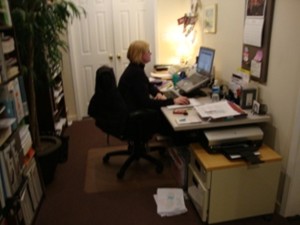 Identify stressors that are causing employee discomfort
Design the workplace to fit the body's strengths
Incorporate ergonomic training with assessments
Recommend posture changes / equipment modifications
SELECT THE ASSESSMENT PRIORITY LEVEL NEEDED FOR YOUR ERGONOMIC INTERVENTION…
Comprehensive ergonomic analysis-
One Hour Employee Interview and Observation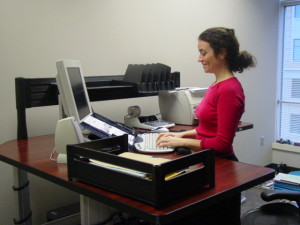 This high-priority detailed analysis is performed for individual employees who have exposured to Cumulative and Repetitive Trauma Disorders. This analysis is performed during and after a medical intervention to help Return to Work employees sustain their improvements. The report provides a valuable tool for use by worker compensation personnel, safety engineers, human resources, and ergonomic personnel who are responsible for effecting change. The assessment findings provide detailed biomechanical information, photographs depicting ergonomic risks, and suggested actions that could be implemented to reduce exposures.
Ergonomic assessments / evaluations-
30 Minute Employee Interview and Observation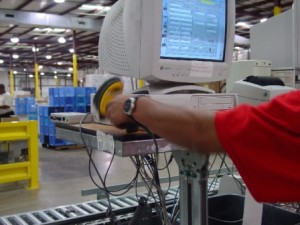 Our pro-active evaluations are for employees in high risk areas and those who are experiencing workplace discomforts and repetitive motion symptoms. The assessment includes employee interviews and observations of their individual workstation to determine work flow, biomechanical interactions, and workplace component interface. The report provides individual worker information with photographs depicting specific at-risk postures. Recommendations are proposed to improve the person's working postures, and to determine the best course of action needed to improve the workplace.
Ergonomic environment profile-
15 – 20 Minute Workplace Overview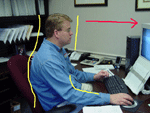 This base-line overview is a concise workstation inspection that is performed to define workstation components and identify those items that are contributing to the awkard posture of an employee. The ergonomic overview identifies shortcomings of existing workstation equipment and provides suggestions to increase worker comfort.